Testimonials
"Amy is adept at coaching leaders while keeping herself open and attuned to their perspectives for a maximized learning experience. She is a great communicator and has a sense for knowing the "right" questions to ask. Leaders at Shell have been very receptive to her style of inquiry and coaching."

Leader Development Global Program Manager at Shell

"Excellent facilitation...kept energy and participation high by asking questions...providing examples to keep the course very lively." "Creates a good environment in which people feel free to share." Accommodating, friendly and well prepared.... Is very good in making sessions interactive" "Great speaker who actively listened & made sure everyone's objective... was spoken on." "... a great facilitator...very good at getting everyone engaged."

Employee Evaluations from large corporate client contracts

"Amy Hart is a professional trainer that I can rely upon to deliver exactly what clients need... She delivers an exceptionally tailored program to exceed expectations. Amy's experience … as a training director employed by one of the major insurers, and now as an entrepreneur herself, has provided her with unique perspectives on the needs of small businesses and major corporations. This expertise proves invaluable with today's changing market conditions and diverse needs of the employees within organizations."

President, Jill Hickman Companies

"Amy provided valuable, interpersonal insights for our management team and employees that helped improve our working relationships for the ultimate benefit of our customers. Her knowledge … allowed us to tailor the training to our unique needs. We were very pleased with the results and will be hiring Amy again for future training."

President, Cravens Warren & Co.
Client Organizations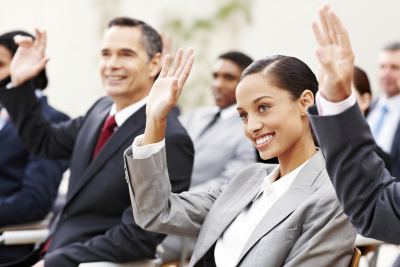 Shell
Schlumberger
Stewart and Stevenson
Lockheed Martin Leadership Association
UTMB Galveston
At Your Side Homecare
Houston Fire Department
Big Brothers Big Sisters
Galveston College
University of Houston Clear Lake​
HR (Human Resources) Houston
Association of Talent Development ("ATD") Houston
Houston Organization Development Network
​ Unity Bay Area Houston
Work Faith Connection
​ Interfaith Ministries
Association of Business and Professional Women
​ American National Insurance Co.
Crum & Forster
Society of Insurance Trainers & Educators
Independent Insurance Agents of Texas​
General Mills
Amegy Bank
Toshiba International